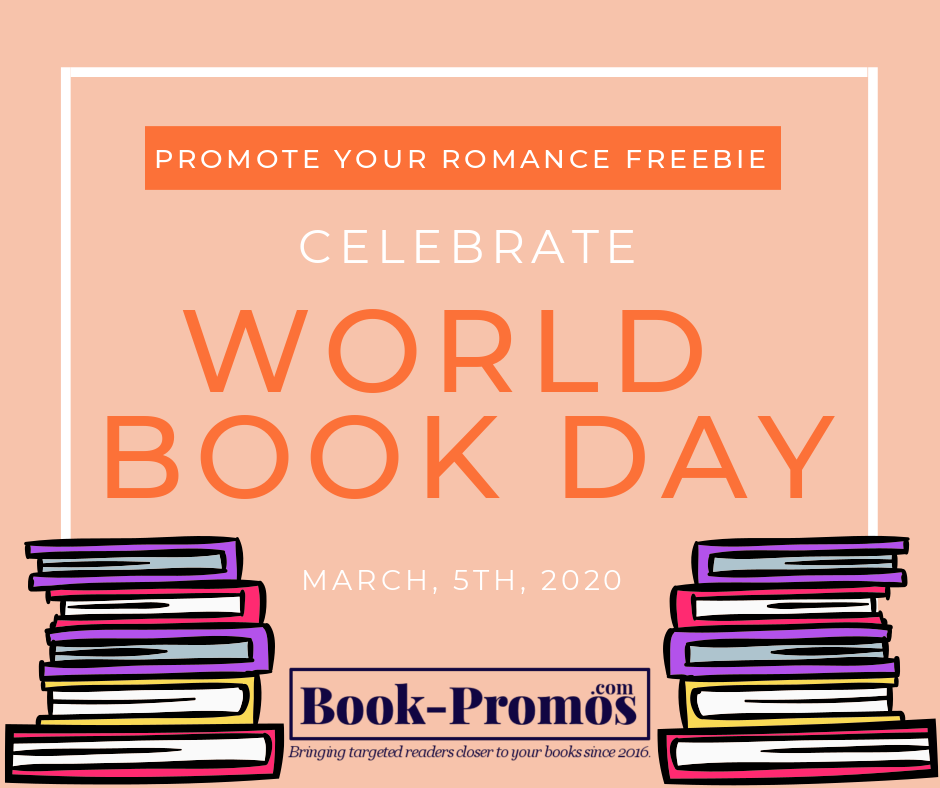 World Book Day might officially focus on young people, but we like to do things a little differently. We're going to be sharing this collection of free books with thousands of avid romance readers.
With a percentage of the event's proceeds going to charity to support future readers, this is a great opportunity to give some love to the book world and find some new readers who enjoy the type of romance you write.
We'll be promoting this event on our newsletter, our website, on our social media accounts and also through paid advertising. All you have to do is submit your book… but if you'd like to share the event with your readers, we'd really appreciate it!
All participating books must be available for FREE to all readers on March 5th, 2020. Please note that the only links accepted are: Amazon, Barnes & Noble, Kobo, Google, Apple Books, and/or SmashWords. As with all our promotions, "Amazon Rules" apply regardless of whether the book is published on Amazon or not. If it wouldn't pass Amazon's quality requirements regarding content, then unfortunately we will be unable to promote it.
Our newsletter will feature the covers of all participating books. The Top Sponsor and the Second Sponsor books will appear at the top of the newsletter, with their blurbs.
Similarly, our special event page on our site will feature the Top and Second Sponsor books at the top of the page, then the rest of the participating books. We'll be sharing on our socials throughout the day as well as using paid advertising to spread the word even further.
Update:Top and Second Sponsored Places sold out!
Did you know…
World Book Day is a registered charity on a mission to give every child and young person a book of their own. It's also a celebration of authors, illustrators, books and (most importantly) it's a celebration of reading. In fact, it's the biggest celebration of its kind, designated by UNESCO as a worldwide celebration of books and reading, and marked in over 100 countries all over the world.
To help the next generation of readers, we'll be donating a percentage of the proceeds from our World Book Day event to BookAid.org.